Tym razem pod lupę biorę męskie sylwetki. Tak jak w przypadku kobiet rozróżniamy kilka podstawowych typów. Znajomość zasad dobierania stroju do każdej z nich pozwoli odpowiednio skompletować swoją garderobę.
Punktem odniesienia są cztery podstawowe typy męskich sylwetek: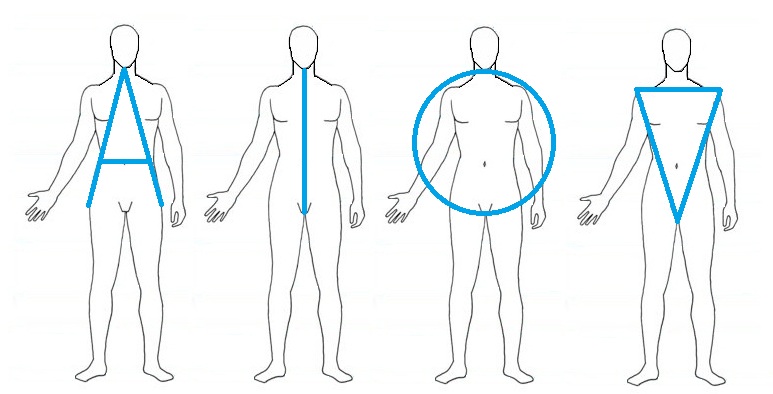 SYLWETKA TYPU A, ZWANA RÓWNIEŻ GRUSZKĄ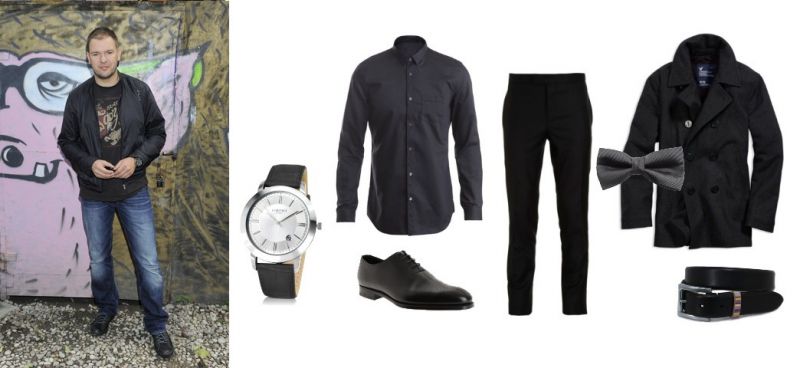 Jedynym jego mankamentem jest mniej lub bardziej wystający brzuch. Poza tym jego ciało jest dosyć dobrze wysportowane i umięśnione. Ten mankament, to właściwie jedyna niedogodność, na jaką może narzekać mężczyzna o sylwetce gruszki. Poza tym, cechują go bowiem umięśnione plecy, męska klatka piersiowa, zgrabne nogi i ładne ręce. 
Nie powinni więc wybierać ubrań, które będą dodatkowo poszerzały górną część ich ciała. Panom  o tym typie figury zaleca się ćwiczenia wzmacniające całe ciało, a także wysiłek kształtujący mięśnie brzucha.
Co nosić?
t – shirty z dekoltem V
kamizelki
koszule (najlepiej gładkie)
spodnie z rozszerzanymi nogawkami
marynarki uwypuklające talię.
Czego unikać?
wzorzystych koszul i bluzek
zbyt obcisłych t- shirtów
spodni rurek
SYLWETKA TYPU I, ZWANA RÓWNIEŻ OŁÓWKIEM
Strój mężczyzny o tym typie sylwetki ma dodać mu odrobinę powagi i optycznie powiększyć figurę. Powinniśmy skupić się na rzeczach, które optycznie dodadzą  kilku "dobrych kilogramów". Przykładem takich ubrań jest dwurzędowa marynarka lub płaszcz. Dodatkowe pikowania na kurtce, to też dobry kamuflaż. Warto nosić rozpięte pod szyją koszule, a jeśli już musimy włożyć krawat, to zróbmy na nim podwójny węzeł. To czego powinniśmy unikać, to spodnie zaprasowane w kant, rurki i golfy, które niepotrzebnie "wyciągną" sylwetkę. Należy uchwycić równowagę pomiędzy tym co luźne, a nazbyt wąskie.
Co nosić?
szerokie płaszcze
dwurzędowe marynarki
koszule i bluzki w poziome pasy
spodnie materiałowe i jeansy w jasnych barwach
Jeśli wzorzyście i kolorowo: postaw na duże nadruki na bluzkach i t- shirtach
Czego unikać?
za luźnych ubrań
spodni w kant
spodni rurek
bardzo ciemnych spodni
zbyt obcisłych t shirtów.
Przykładem tego typu sylwetki jest aktor Eddie Redmayne