To najpopularniejsza sylwetka na świecie – ma ją ok. 46% kobiet. Sprawdź czy należysz do tego grona. Inaczej zwana literą H lub prostokątem.
Cechy charakterystyczne:
* Szerokie ramiona
* Płaski brzuch, brak wcięcia w talii
* Biodra o takiej samej szerokości, co ramiona
* Płaska pupa
* Mało kobiece biodra
U kobiet o takim typie figury najbardziej odznaczają się ramiona, łatwo można osiągnąć chłopięcą lub wręcz męską sylwetkę. Należałoby podkreślić talię (paskiem, albo spodniami czy spódnicą o wysokim stanie), przede wszystkim jednak trzeba "ukryć" ramiona. Polecamy długie rękawy, zarówno te wąskie, jak i rozszerzane, stanowczo jednak odradzamy te bufiaste czy bluzki na cienkich ramiączkach. Przy głębokim dekolcie w kształcie litery "V" optycznie podkreślimy talię. Wybierając sukienki, unikajmy prostych i dopasowanych modeli, ponieważ sprawiają, że figura będzie się wydawać cięższa. Przykładem tego typu figury jest Keira Knightley, która przepięknie prezentuje się w dziewczęcych krojach o podkreślonej talii.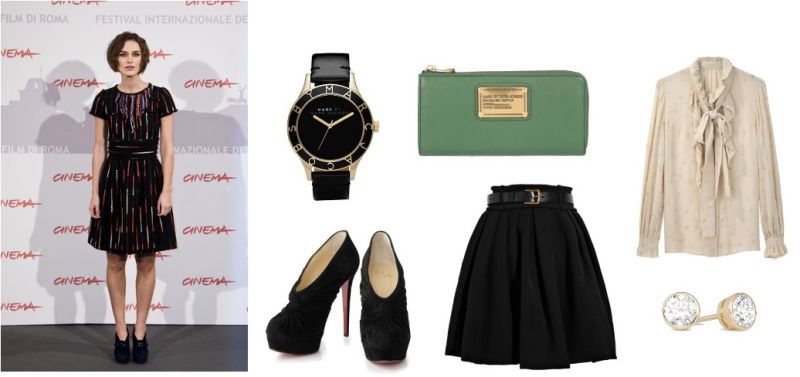 1. Co nosić?
*bieliznę modelującą – szczególnie polecamy biustonosz push-up, który optycznie powiększy biust
*bluzki, tuniki i koszule w ciemnych barwach – ciemne kolory ukryją szerokie ramiona
*bluzki z żabotami – sprawią, ze biust będzie się wydawał większy
*spodnie rurki – pięknie podkreślą nogi Papryki
*bluzki i koszulki z rękawem długim lub ¾ – pomoże to ukryć szerokość ramion
*kobiece spódnice – z falbankami, plisowane i bombki – nadadzą chłopięcej sylwetce kobiecości
*paski – szczególnie te szerokie, zapinane w talii –  "stworzą" wrażenie brakującego wcięcia
*dekolty V – będą optycznie wysmuklać miejsce w talii, sprawiając wrażenie większego wcięcia, niż jest w rzeczywistości
spódnice mini, nawet te obcisłe – pięknie wyeksponują zgrabne nogi
2. Czego unikać?
*jasnych kolorów i wyrazistych wzorów w górnej części garderoby – będą zwracać uwagę na szerokie ramiona
*bluzek i swetrów z obszernymi kołnierzami, poduszkami i bufkami – optycznie poszerzą ramiona, a tego Papryka musi stanowczo unikać
*prostych, dopasowanych sukienek – wbrew pozorom, tylko ukażą mankamenty figury. Pani Papryka powinna wybierać wśród pięknie zdobionych, marszczonych i plisowanych sukienek
*spodni i spódnic z podwyższonym stanem – tylko uwypuklą brak talii
*głębokich dekoltów – ukażą mały biust.
3. Jak dopasować górę? ( Żakiety, bluzki i płaszcze)
* Jeśli chodzi o żakiety – postaw na te dopasowane, z ozdobnymi przeszyciami na biuście, w talii i na biodrach. Podobnych zasad trzymaj się wybierając bluzki,
* Lepiej wyglądają żakiety dopasowane do linii ramion, zapinane na jeden guzik oraz posiadające pasek ponieważ nadają talię,
* Długość płaszcza korzystna dla nas to do kolan (nie dłuższe) w kształcie litery A,
4. Jakie sukienki/ spódnice/ spodnie wybierać?
*  w sukniach i bluzkach, unikajmy za dużych kołnierzy i poduszek na ramionach,
*  Zainwestuj w spodnie o męskim kroju z tweedu lub tartanu, ponieważ nadadzą Twojej sylwetce wyrazistości. Jednocześnie unikaj prążków, które wydłużą sylwetkę i sprawią, że będziesz wydawać się jeszcze chudsza. Noś bermudy, legginsy i jeansy o prostych nogawkach, obniżonej talii i chłopięcym kroju.
*  Przyciągamy uwagę do bioder dzięki spódnicom plisowanym lub z falbankami, czy spódnicami typu "bufka" ponieważ proste i dopasowane modele, sprawiają że figura zdaje się cięższa,
5. To co sprawi, że będziesz bardziej kobieca to: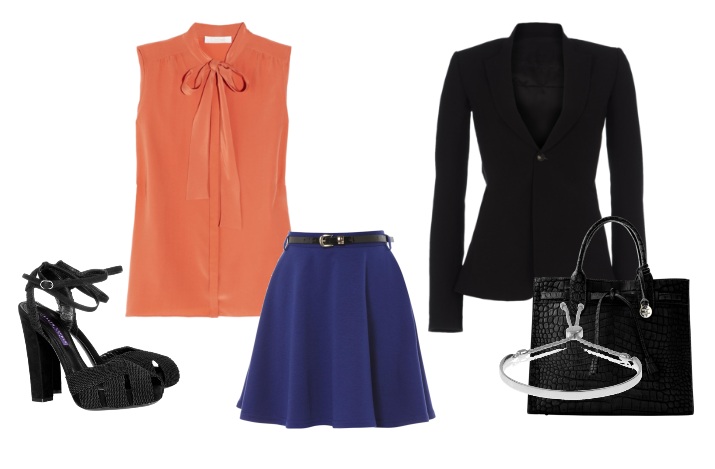 * żaboty
* falbanki
* duże broszki przy dekolcie
* marszczenia
* kobiece wzory (kwiaty)
Źródła:
książka (link): Trinny& Susannah  ,, Księga kobiecych sylwetek'', Schoenfeld Brad ,,Idealna kobieca sylwetka",  www.jejswiat.pl/10547,typ–figury–papryka ,  http://www.vitalogy.pl/uroda,typy-sylwetki,129,typ-figury-papryka.html